ROCA Industry impressed Nordbygg's visitors
"Finally time for trade fair" - after two years without major gatherings and physical meetings, the construction and real estate industry could once again gather at Nordbygg in Stockholm. ROCA Industry was on site with its own stand. And what response we got!
Nordbygg 2022 gathered a total of 35,000 visitors and many of these passed ROCA Industry's monsters which had a nice strategic location in the C-hall. In our stand, interested visitors could get their hands on products such as window handles and door, window and glass fittings. Our experts and sales reps guided through the product range and had many rewarding conversations.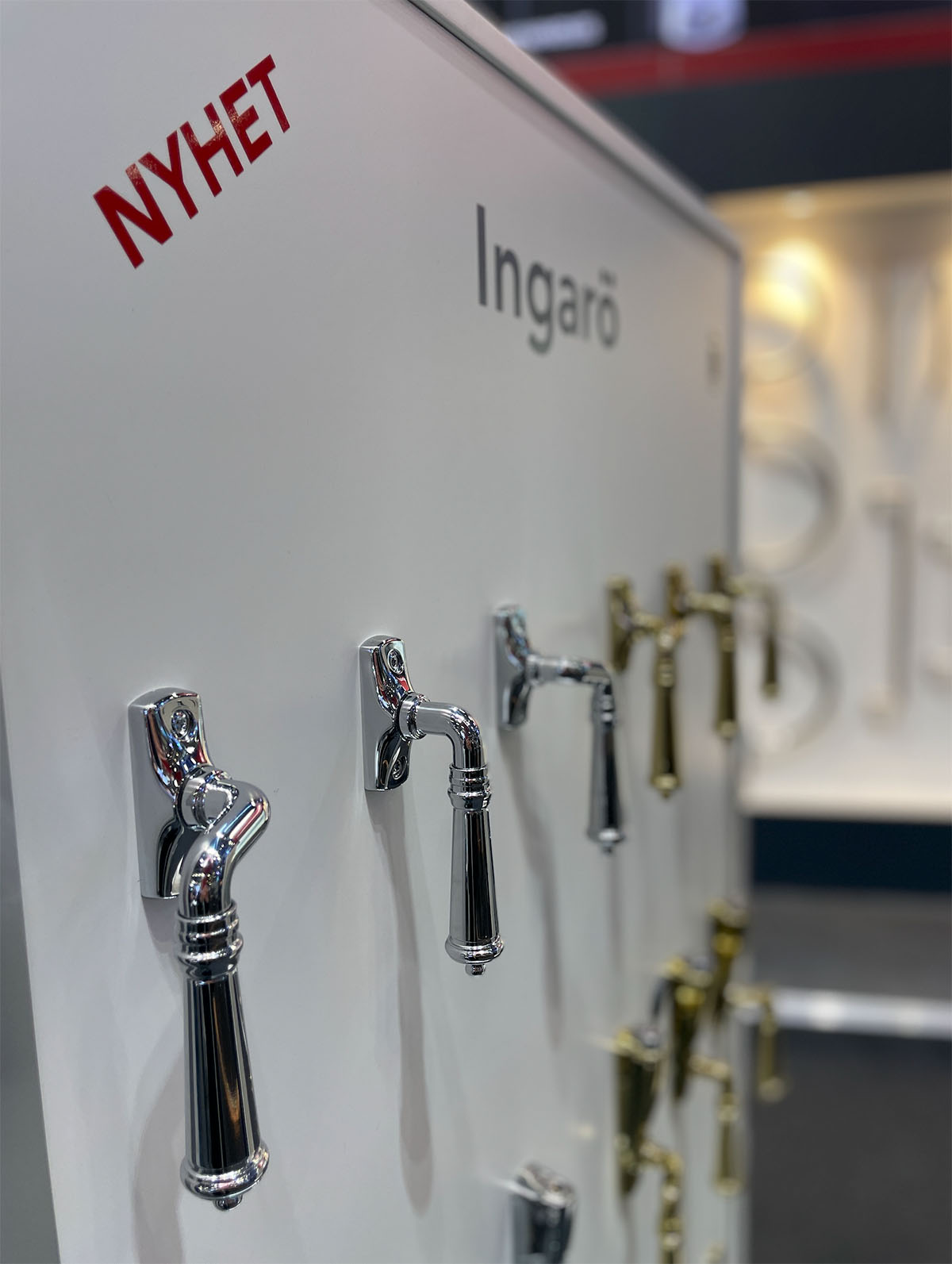 – A door and window manufacturer came into the booth and said "We love your window handles! We have decided to have them as standard for our windows. We have to sit down and discuss!" It is such occasions that make trade fairs something extra, says Peter Kjellman who works as a business developer at ROCA Industry.
Competitors who dropped their jaws
Klas Björkman, sales and product manager, agrees and adds:
– All meetings are exciting! But most exciting was probably to see our competitors get impressed by all our product news.
Jimmy Berglund, who guided everyone who wanted to through our
new glass wall configurator
, met many interested visitors and sums up Nordbygg 2022 as follows:
– The best thing about the fair was that we got the chance to show new products as well as products that have been around for a while, for example the sliding door system Soft Compact. I think we showed width and capacity at Nordbygg 2022.
What happens now after the fair - Jimmy, Klas and Peter?
– We will quickly provide feedback and follow up on the meetings at the fair. Book meetings on site with customers or potential new customers. We will send out product samples to those who wanted it and much more!